Back Exercises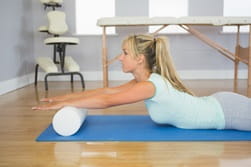 Regular exercise can help keep your back flexible, strong and healthy, and may even alleviate or prevent lower back problems such as sciatica or a herniated disc. Stretching and strengthening exercises are some of the best activities for your spine and back muscles. The correct back exercises may help you recover from back pain. A patient's specific diagnosis and level of pain will help when choosing which exercises are best.
Remember that some exercises may aggravate back pain. Always check with your physician before starting any exercise or stretching program.
Contact Us
BayCare's many facilities located throughout the Tampa Bay area offer a wide range of treatments for herniated discs, sciatica, spinal stenosis, arthritis and other spine conditions. We proudly serve patients in Tampa, Clearwater, St. Petersburg, Dunedin, Lutz, Winter Haven, Safety Harbor, Plant City and the surrounding areas.
For more information or a physician referral, call (855) 314-8347 or find a doctor near you.