Florida Academy of Family Physicians (FAFP)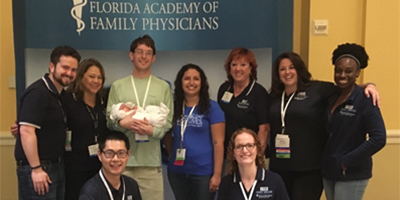 Our program supports two resident representatives to attend quarterly Florida Academy of Family Physician meetings. At the meetings the residents are actively involved with FAFP Residents and Students meeting, and they are also encouraged to be involved with various committee meetings. Our faculty will often present workshops and lectures at the FAFP meetings as well, and they are active participants in various FAFP committees and initiatives.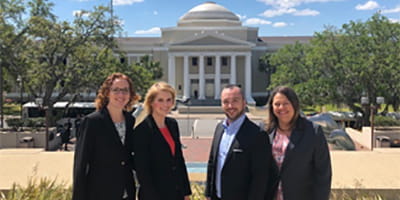 We also work with the FAFP to have faculty and residents attend the "Doctor of the Day" program in Tallahassee, where attendants treat legislative staff and participate in lobbying for topics pertinent to practicing primary care in Florida.
American Academy of Family Physicians (AAFP)
In 2019 one of our PGY-1 residents, Dr. Ainslee Juarbe, was selected to receive the AAFP Foundation Family Medicine Leads (FML) Emerging Leader Institute.
In 2017, our program received the AAFP Family Medicine Cares Resident Service award. The project that was funded was titled "Telemedicine, the Modern Day House Call," which integrated telemedicine "home visits" into the existing Turley Family Health Center diabetes program. The project's goal was to extend the reach, increase accessibility and improve continuity of care among uninsured type II diabetic patients.