Weight Loss (Bariatric) Surgery Services 
Plant City, Florida
Bariatrics is the field of medicine that focuses on the causes, prevention and treatment of obesity. More than just weight loss surgery, bariatrics includes dieting, exercise, weight loss behavioral therapy and drug therapy. If other methods haven't worked, bariatric surgery could be the solution. Bariatric (weight loss) surgery can be an important step you take to improve your life.
South Florida Baptist Hospital has proven itself as a quality destination for bariatric surgical patients, having been designated as a Bariatric Surgical Center by the Metabolic and Bariatric Surgery Accreditation and Quality Improvement Program (MBSAQIP). Our program uses a comprehensive, multidisciplinary approach to help you find your best weight loss options. Rely on the expertise of our bariatrics team to get the answers you need.
Meet our surgeons and our Bariatric program manager.

Register for a free online information session to learn more about your options. These sessions can be accessed at any time and will give you a full overview of weight loss surgery. We recommend that the people who are your support system watch with you.

Take the first step by attending a free, in-person information session or register for a free online information session:
Surgical Services
Although diet, exercise, behavioral therapy and anti-obesity drugs are usually the first choices for weight loss treatments, surgery may be the best option for some patients. Weight loss surgery generally results in greater weight loss than conventional treatments and leads to better quality of life and less obesity-related diseases.
Fitness Classes and Services
BayCare Health System has state-of-the-art wellness centers that offer a diverse member experience, supporting every person, at any level of fitness, no matter where they are on their wellness journey. As a post-bariatric surgery member of one of our community BayCare Fitness Centers, you are eligible for a discounted membership.
Calculate your Body Mass Index using this interactive calculator.
Learn more about bariatric services at BayCare.
For more information about South Florida Baptist Hospital's bariatric program, call (813) 707-2152.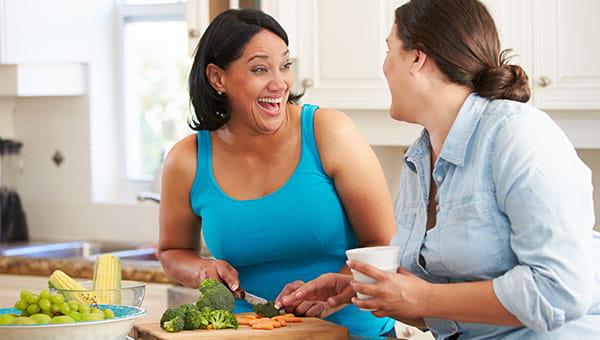 Pre- & Postsurgery Resources for Current BayCare Patients
Prepare for your upcoming surgery and every day after with resources and recommendations from your specific hospital.