Surgical Services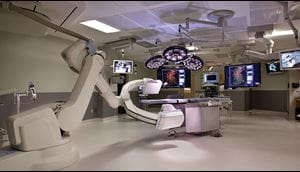 Mease Dunedin Hospital is home to many fine surgeons and offers the latest advances in medical technology, including radiology and minimally invasive procedures such as laparoscopy, which allows our skilled surgeons to complete many procedures quickly, with minimal pain and a faster recovery.
Services Provided:
Both inpatient and outpatient surgeries
Pre-surgical teams who conduct laboratory work, EKGs and pre-anesthesia evaluations
Advanced pain management services
Short Stay Unit, a 23-hour concept available for those patients who need an extended recovery period but do not require an inpatient stay
Nurse Navigators for Spine Surgery
Surgeries Performed:
Bariatric
Cardiac ICD Defibrillator
Colorectal
ENT
General
Laparoscopic
Ophthalmology
Orthopedic (hip, knee, hand and shoulder)
Podiatry
Spine
Urology
Learn more about surgical services at BayCare.
For a free physician referral, please call (727) 462-7500 or find a surgeon near you.