Bariatrics/Weight Management and Weight Loss Surgery in Dunedin, Florida 
Although diet, exercise, behavior therapy and anti-obesity drugs are usually first-choice weight loss treatments, surgery can be the best option for some patients. Weight loss surgery generally results in greater weight loss than conventional treatments, leads to better quality of life and less obesity-related diseases.
To get the answers you need, you can rely on the expertise of the bariatrics team at BayCare. Meet our surgeons and our bariatric program manager. Our nationally accredited program is a comprehensive, multi-disciplinary approach to help you find the best weight loss options for you.
Bariatrics is the branch of medicine that deals with the causes, prevention, and treatment of obesity. Dieting, exercise, weight loss behavioral therapy, drug therapy and weight loss surgery are all components of the bariatric field. Obesity is a rising medical issue that affects many Americans and causes serious health issues and diseases, including:
Heart disease
High blood pressure
Diabetes
Many types of cancer
Asthma
Sleep apnea
Musculoskeletal problems
Decreased lifespan
Learn more about bariatric and weight management services at BayCare.
To learn more about the bariatric program at Mease Dunedin Hospital, please call (855) 314-8350. To learn more about surgical and non-surgical weight loss options, register for a free in-person or online information session.
Download our Guide to Bariatric Surgery.
Body Mass Index
Individuals with a BMI (Body Mass Index) exceeding a healthy range have a much greater risk of medical issues. Less than half of the adults in the United States have a healthy BMI. For adults, an ideal range is between 18.5 and 24.9. A BMI over 24.9 is considered overweight. There are five BMI ranges:
Underweight – BMI under 18.5
Normal Weight – BMI of 20-25
Overweight – BMI of 25-30
Obese – BMI of 30-35
Morbidly obese – BMI of 35+
Accredited Bariatric Surgical Center
Mease Dunedin Hospital has proven itself as a high-quality destination for bariatric surgical patients, as Mease Dunedin Hospital is now a designated Bariatric Surgical Center. The American College of Surgeons and the American Society for Metabolic and Bariatric Surgery combined their respective national bariatric surgery accreditation programs into a single unified program to achieve one national accreditation standard for bariatric surgery centers, known as the Metabolic and Bariatric Surgery Accreditation and Quality Improvement Program (MBSAQIP). In August, 2015, Mease Dunedin Hospital achieved this important designation.
Patients who come to Mease Dunedin Hospital for weight loss surgery can take comfort in knowing that the care that's provided meets high clinical standards set by the MBSAQIP.
Nurse Navigator
Mease Dunedin Hospital's Bariatric Nurse Navigator, will help to create a personal plan of care for each patient in the program. Nurse Navigators help patients with the following:
Acts as patient liaison from pre-surgery to post-surgery, and remains a contact person for all questions clinical and program-related
Coordinates appointments and explains how to meet insurance requirements
Provides personal support on the weight loss journey from a bariatric surgery patient's perspective
Support Groups
Support groups can increase the chances of short and long-term success following bariatric surgery. At Mease Dunedin Hospital, you will find assistance throughout your journey to ensure your continued success. Regardless of whether you are just considering weight-loss surgery or have already had surgery, you are welcome to attend the following two support group sessions, which include not only nutritional and physical health, but also emotional, mental, psychological and spiritual well-being. Spouses and significant others are also encouraged to attend.
The Mease Dunedin bariatric support group meets the 1st Tuesday of every month at 5:30pm at the Physicians Office Building, Suite 600
The Morton Plant North Bay Hospital bariatric support group meets the 4th Tuesday of every month at 5:30pm in the Starkey Tower Meeting Rooms
For more information on joining our support group meetings, call (727) 734-6879.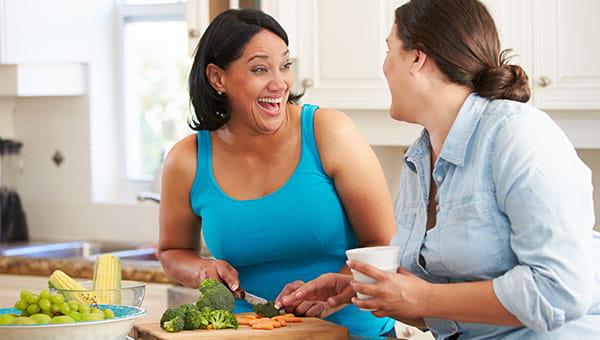 Pre- & Postsurgery Resources for Current BayCare Patients
Prepare for your upcoming surgery and every day after with resources and recommendations from your specific hospital.