Hospital Leadership
Matt Novak
President, Mease Countryside Hospital and Mease Dunedin Hospital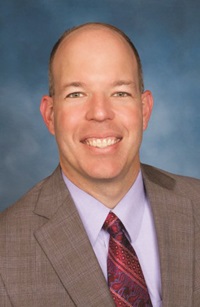 Matt Novak was appointed president of Mease Countryside Hospital and Mease Dunedin Hospital in November 2018. He had served as president of St. Joseph's Hospital-South since 2016.

Prior to his appointment as president of St. Joseph's Hospital-South, Novak served as director of operations for Morton Plant Hospital. He was with Morton Plant Mease for almost 15 years serving in a variety of leadership roles.

Novak received a Bachelor of Arts in Communication Arts from the University of West Florida, Pensacola and a Master of Health Administration degree from the University of Phoenix. He serves on the board of the Hillsborough Community College Foundation. Previously, he served on the boards of the Clearwater Free Clinic and the West Coast Federal Credit Union. He is a 2006 graduate of Leadership Pinellas.

Novak is an avid boater and is married with one child.