About Us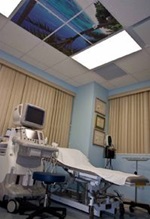 The Vein Centre, part of Cardiac, Vascular, and Thoracic Surgery - Clearwater, is a separate office entirely dedicated to serving our vein patients. You can rest assured you will receive the same high standard and quality of care our practice is known for.
Throughout the course of your treatment, from your initial visit to your procedure, your follow-up and everything in between, this welcoming space will leave you feeling calm, in harmony with its relaxing atmosphere. Our friendly and attentive staff is sure to greet you like an old friend. As an added bonus, because all our services are performed right here in the office, procedures covered by insurance have significantly less patient responsibility when compared to procedures done in the hospital.
Yves Gabriel, MD, FACS, FISVS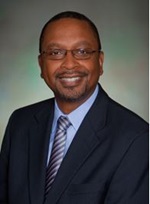 Yves Gabriel, MD, is board certified in General and Vascular Surgery as well as Endovascular Medicine. Dr. Gabriel graduated medical school from SUNY University and did his fellowship in Endovascular & Vascular Surgery at the Cleveland Clinic in Cleveland, Ohio. He was Chief Resident at St. Luke's Roosevelt Hospital in New York, NY. Dr. Gabriel received top honors in General Surgery, Diagnostic Radiology as well as Family Practice, Embryology. He has also received certification from the American Registry for Diagnostic Medical Sonography.
Dr. Gabriel continues to further his education by attending conferences and training courses throughout the year. He is up to date on all the new and advanced techniques and treatment of vascular disease. Dr. Gabriel is an active member of the Society of Vascular Medicine, Society of Diagnostic Medical Sonography, Society of Vascular Surgery & Biology, and Society of Cardiovascular Angiography & Intervention. He is a Fellow with the American College of Surgeons and the International Society for Vascular Surgery.
Dr. Gabriel's patients like the fact that he spends so much time with them and is very thorough with his evaluations and treatment plans. He welcomes the opportunity to speak with you about your vein issues and concerns.