Marivette Machado Cortes, MD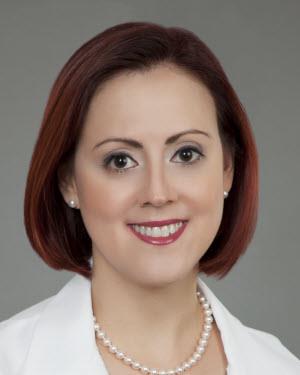 Marivette Machado Cortes, MD
BayCare Medical Group
BayCare Physician Partners
BayCare Physician Partners ACO
Morton Plant Hospital
AB Internal Medicine - Internal Medicine
AB Internal Medicine (Endocrinology,Diabetes and Metabolism)
We Accept the Following Insurances
All reviews have been submitted by patients after seeing this provider. To learn more click here.

Provider Explained Things Clearly

Provider Listened Carefully

Provider Was Easy To Understand

Provider Knew Medical History

Provider Spent Enough Time

460 Reviews, 56 Comments

8/31/2021 | BayCare Verified Patient

Great

8/14/2021 | BayCare Verified Patient

Very good

8/13/2021 | BayCare Verified Patient

Excellent, caring doctor!

8/13/2021 | BayCare Verified Patient

I felt Dr. Machado-Cortez treated me like we were partners in my health care. She was respectful and offered me detailed information about my condition and treatment options. She made me feel like she respected my intelligence.

8/4/2021 | BayCare Verified Patient

Best(most empathetic,competent, knowledegable) physician I have encountered in Florida. She is fluent in the most most modern diabetic treatments.
Dr. Marivette Machado-Cortes specializes in and is board certified in endocrinology, diabetes and metabolism. She earned her Doctor of Medicine from Universidad Central del Caribe School of Medicine in Bayamon, Puerto Rico. She completed her medical training with an internal medicine residency at the University of South Florida Department of Internal Medicine in Tampa, Florida, followed by an endocrinology fellowship. Dr. Machado-Cortes recognizes the importance of responsibility, empathy and compassion towards the care of patients and values a good doctor-patient relationship. She strives to develop a good rapport with the patients to formulate a personalized medical management and plan tailored to each individual need. She is trained to diagnose and manage patients with a variety of hormonal diseases, such as diabetes, thyroid diseases, osteoporosis, and low testosterone, among others. In addition, she has a great interest in the management of transgender disorders and the complicated hormone therapies often required to treat these patients. Dr. Machado-Cortes is also certified in basic life support and advanced cardiovascular life support. She is a diplomate in the American Board of Internal Medicine and a member of the American Association of Clinical Endocrinologists, the Endocrine Society and the American College of Physicians. She speaks Spanish and is affiliated with Morton Plant hospital.
University Of South Florida
Endocrinology, Diabetes and Metabolism
Internal Medicine
Universidad Central Del Caribe School of Medicine
University Of South Florida
MP Diabetes & Endocrine Center Harbor Oaks
430 Morton Plant St
Ste 400