Kindness: No Act Is Too Small
It starts with holding the door open for someone or offering to share your umbrella on a rainy afternoon. Kindness is the act of being considerate, compassionate and empathetic toward others. Research has shown that exhibiting kindness to others produces more oxytocin and serotonin, which increases self-esteem and makes you happy. Showing kindness may also decrease pain, stress and anxiety.
November 13 is World Kindness Day, a day to be kind and do acts of kindness. Created in the late 1990s, this unofficial holiday encourages people to be kind to one another. At BayCare, we strive to meet the needs of every community and every individual through real compassion and empathy. We display acts of kindness all year 'round. From giving a patient an extra blanket to bringing a patient their favorite meal, we do our best to treat their humanity as well as their ailments.
Nurse Dan
Nurse Dan, of St. Joseph's Children's Hospital in Tampa, goes to infinity and beyond for his patients. One of his patients was stuck in the hospital for three weeks and was about to spend his 11th birthday in a bare hospital room. Dan spent the night decorating the room for a sweet surprise the next morning. His patients say he treats them like kids, not sick patients.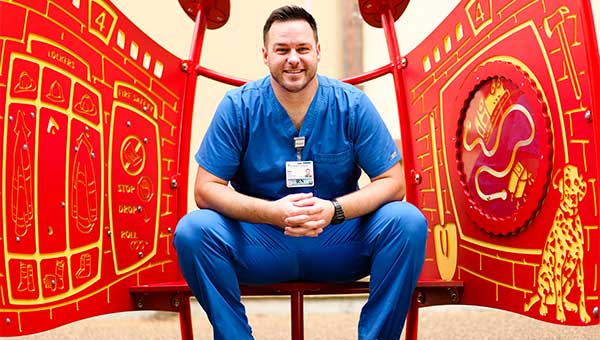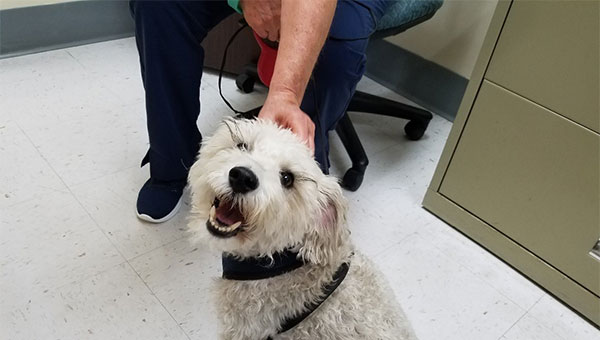 Buddy
When a patient wasn't allowed to have his best friend, Buddy, with him in the hospital, a few BayCare team members worked together to get Buddy boarded and cared for while his owner was in the hospital. With a daily report and a few photos, the patient was able to focus on his own recovery instead of worrying about his four-legged friend. When circumstances called for a longer stay, another team member volunteered to take Buddy home and care for him until the patient's release. Buddy and his owner had a heartwarming reunion.
Jerry and Angie
Jerry was only 39 when he was given a diagnosis of stage III metastatic colon cancer and only a few months to live. BayCare team member Angie Gregory noticed that Jerry's paperwork didn't indicate a permanent address. She discovered that Jerry and his family were living in a hotel and would soon be without a place to call home. She immediately began searching and found his family their own apartment. While doctors treat his medical condition, Angie is working to treat his human condition.